Improve Your Writing With these Words to Use Instead of Because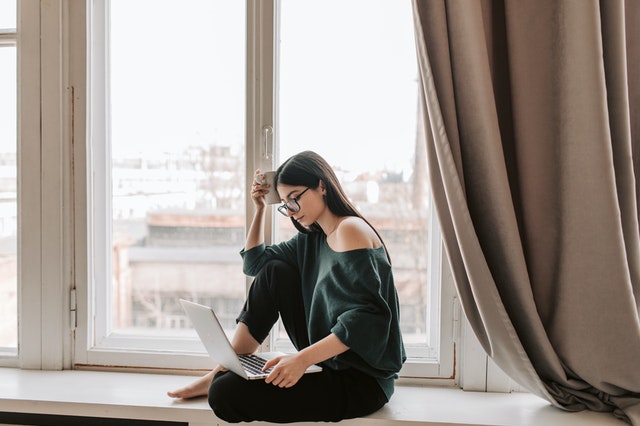 One of the biggest issues, when you are writing an essay or an article, is using the word because too many times. This word connects two sentences and is called a conjunction. It helps present arguments, reasons and shows the relationship between two sentences. Of course, there are other words for because that have the same effect but can improve the stylistic outcome of your writing.
Why Choose Other Words for Because
Finding the right words to use instead of because can help you refine your language. It also prevents repetition in your vocabulary. When it comes to college papers and assignments, especially, good writing helps you earn better grades.
Sometimes, replacing the word because or eliminating it entirely can even help you manage the word count of your writing. This is crucial when you have to write shorter essays and make an impact with the content. You can use fewer words, be more direct with your messaging and keep the readers engaged.
Words to Use Instead of Because
The simplest way to prevent reusing the word is to use a direct replacement word for because. Here is a list of other words to use instead of because:
As: She walked alone

because

as she had no friends.
Being that:

Because

Being that he was late, he missed the beginning of the movie.
Since: He became slimmer

because

since he started cycling regularly.
Given that: Life expectancy has increased

because

given that medical care is better today.
Now that: We started the show

because

now that the band had arrived.
On the grounds that: Your story was rejected

because

on the grounds that it wasn't suited to our theme.
For: He did not perform well

because

for he did not study well.
Since that: These flowers are expensive

because

since that they are rare.
Considering that:

Because

Considering that he wakes up late, he will not make it at 6AM.
Words Like Because
There are some words instead of because that can be used when you are writing. However, these words cannot replace the word exactly. These words allow you to imply the same meaning of the sentence without using the word because. Although the following are more words for because, you may have to reframe the sentence for it to retain its meaning:
With because: I passed the test because I studied.

With so: I studied. So I passed the test.
With because: We left early because it was a long drive.

With so: It was a long drive. Hence, we left early.
With because: Because she is tall, she can reach the higher shelves.

With therefore: She is tall, therefore she can reach the higher shelves.
Other Words For Because Of
Because of also signifies a consequence like the word because. However, it is a two-word proposition. The difference between 'because' and 'because of' is that the former is followed by a subject and a verb while the latter is followed by a noun or noun phrase.
For example:
He had to run faster because he was being chased by the dog.

He had to run because of the dog chasing him.
Here are some of the most common phrases or other words than because of that can be used to replace it directly in a sentence:
Owing to
On account of
Out of
As a consequence of
As a result of
Considering
For
For the sake of
In view of
The Best Because Transition Words
Because and because of are known as transition words because they are able to connect two sentences. Transition words are used to make content more readable. Using because transition words help prevent overusing the word.
When choosing transition words that mean because, you need to remember that they must signify a consequence or a reason. You can connect two sentences effectively by using the following that mean because in other words:
Forasmuch as
Consequently
Thereupon
Under these circumstances
As a result
Thus
For that reason
For this reason
All the words to use besides because that are mentioned in the previous can also be considered transition replacement words for because. However, you need to make sure that the sentences are structured and used in the right format so that the replacement words are able to convey the same meaning.
Choosing Words To Replace Because
When you are choosing words that replace because, you need to make sure that they are chosen correctly.  The goal should not be to merely pick words that mean because since you wish to avoid repetition. You need to take care of two more details:
Avoid redundancy: Sometimes, you cannot just find words that replace because. You may have to use phrases. They tend to cause redundancy and unwanted use of extra words that can make reading less pleasurable.
Increase readability: This is one of the primary goals of choosing other words instead of because. It helps you break down the sentences to make them easier to read. Because connects sentences but can also make them very complex.
Whenever you choose words for your writing, you need to think of making the text targeted effectively. Second, the content should be optimized for better reach and interest among readers.